Clinch Valley Community Action has been located in Tazewell County since 1965.  But our programs and services have extended even beyond those borders as we continue our legacy of helping people help themselves.  Our dedicated employees work diligently to ensure not only that CVCA's services are delivered, but that our community is a better place to live.  Explore our website to see what is available, but more importantly, call or visit with our people so we can help you succeed in your future.
CVCA Events and Happenings
CVCA Headstart Pre-Application Request
CVCA main lobby is closed to public access at this time due to the Covid-19 Pandemic
March 18th – UNTIL FUTURE NOTICE
Main lobby is closed to public access at this time.  We have limited staff at main office working and answering phone calls.
If you need assistance, please call the main office number 276- 988-5583.  We will have someone return your call.  Office hours remain the same Monday – Friday 8:00 am to 4:30 pm.
Most of our staff are teleworking so you be able to contact them by email.  We continue to provide services while limiting face-to-face meetings at this time.
All of our head start centers are closed at this time; staff are calling and delivering food to all head start students.
We will all work through this difficult time and we will overcome this.
We want everyone to be safe and stay healthy.
VHDA and Clinch Valley Community Action opening waiting list to accept Housing Choice Voucher applications
The Virginia Housing Development Authority (VHDA) and Clinch Valley Community Action (CVCA) will open the Housing Choice Voucher Waiting List on Tuesday, March 24, 2020, for Russell and Tazewell counties. The program will take applications ONLINE ONLY from 12:00 p.m. until 5:00 p.m.
CVCA's waiting list area covers Russell and Tazewell counties. Although, anyone can apply to the waiting list, applicants who live, work or are hired to work in Russell or Tazewell will be ranked higher on the waiting list than those who are outside the two counties.
Applicants will be able to apply beginning at 12:00 p.m. until 5:00 p.m. on March 24th. The website to apply is vhda.apply4housing.com.  You must apply using a laptop or desktop computer. The application is not compatible with mobile devices. Applicants will receive a confirmation number once their application is submitted. Anyone can apply on behalf of another applicant.  Applications will not be taken by phone, mail or in person. If the applicant is a person with a disability and they require an accommodation in order to apply, please contact the CVCA staff for an appointment during the opening time period.
For more information about the application process, please contact the CVCA staff at 276-988-5583 for assistance.
Drug and Alcohol Screening Services
CVCA has trained staff that can provide Pre-employment, Random, Post-Accident, and Reasonable Cause screenings at your business or at our office.
CVCA Employment
Camp Joy for 2020 cancelled due to the Covid-19 Pandemic
 Camp Joy
Due to the COVID-19 Pandemic
All summer camps will be canceled for this summer 2020
 We apologize for this measure; we want to make sure everyone stays safe and healthy.
We will resume Camp Activity next summer.
Volunteer Income Tax Assistance Program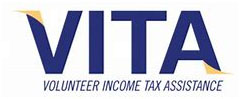 Clinch Valley Community Action participates in the Volunteer Income Tax Assistance program (VITA), which is sponsored by the Internal Revenue Service. All volunteers are IRS certified. If you live in Tazewell County or any of the surrounding communities, you may qualify for this free service. We will electronically file your Federal tax return for you. For Tazewell County residents, we will file your state return through the Office of the Commissioner of the Revenue. All other state returns will be electronically filed, when possible. We also offer preparation for other states, as well.
Project Discovery Applications
Accepting New Senior Companions
"I am needed and I help my clients stay independent in their home…where they want to stay" — This is often said by volunteer companions with the Senior Companion Program.