Clinch Valley Community Action has been located in Tazewell County since 1965.  But our programs and services have extended even beyond those borders as we continue our legacy of helping people help themselves.  Our dedicated employees work diligently to ensure not only that CVCA's services are delivered, but that our community is a better place to live.  Explore our website to see what is available, but more importantly, call or visit with our people so we can help you succeed in your future.
CVCA Events and Happenings
CVCA Headstart Pre-Application Request
VHDA and Clinch Valley Community Action opening waiting list to accept Housing Choice Voucher applications
The Virginia Housing Development Authority (VHDA) and Clinch Valley Community Action (CVCA) will open the Housing Choice Voucher Waiting List on Tuesday, March 24, 2020, for Russell and Tazewell counties. The program will take applications ONLINE ONLY from 12:00 p.m. until 5:00 p.m.
CVCA's waiting list area covers Russell and Tazewell counties. Although, anyone can apply to the waiting list, applicants who live, work or are hired to work in Russell or Tazewell will be ranked higher on the waiting list than those who are outside the two counties.
Applicants will be able to apply beginning at 12:00 p.m. until 5:00 p.m. on March 24th. The website to apply is vhda.apply4housing.com.  You must apply using a laptop or desktop computer. The application is not compatible with mobile devices. Applicants will receive a confirmation number once their application is submitted. Anyone can apply on behalf of another applicant.  Applications will not be taken by phone, mail or in person. If the applicant is a person with a disability and they require an accommodation in order to apply, please contact the CVCA staff for an appointment during the opening time period.
For more information about the application process, please contact the CVCA staff at 276-988-5583 for assistance.
Drug and Alcohol Screening Services
CVCA has trained staff that can provide Pre-employment, Random, Post-Accident, and Reasonable Cause screenings at your business or at our office.
Accepting New Senior Companions
"I am needed and I help my clients stay independent in their home…where they want to stay" — This is often said by volunteer companions with the Senior Companion Program.
CVCA Head Start Accepting Bids
RE-ADVERTISED. The Clinch Valley Community Action Head Start program is currently accepting bids for tree cutting service at its Bland Head Start Center. The job will include removal of one dead tree, cutting and stump removal of five additional trees, and trimming and reshaping one tree. Bids should include clean-up and disposal of all debris. For additional information contact Robin Boyd at 276-988-5583 x249.
Federal funds will be used; contractor must comply with Davis Bacon Act regulations. Insurance documentation must be provided. Minority and female owned businesses are encouraged to bid. Please submit bids marked BLAND TREES to Robin Boyd, Head Start Director; 1379 Tazewell Avenue; North Tazewell, VA 24630 or fax 276-988-4041 or email to rboyd@clinchvalleycaa.org . Deadline will be 12:00 PM Friday, October 23, 2020; review of bids will begin at this time. Clinch Valley Community Action reserves the right to accept or reject any and all bids.
CVCA Employment
October is Domestic Violence Month
October is Domestic Violence Awareness Month, and we have lots of activities planned to encourage happy, healthy & safe relationships!!!  For more information, or to register for one of these events, please call our office at 276-988-5583 or send an email to jbourne@clinchvalleycaa.org.
Hope On Wheels
Join us on Saturday, October 10 in beautiful Burke's Garden for our Fourth Annual Hope On Wheels bike ride! This event is great for kids, beginning & experienced bikers.  Registration begins at 10:30 a.m. at Mattie's Place, and the ride begins at 11:00 a.m. Mattie's Place has bike rentals for $10 if you are unable to bring your own.
Participants can choose to ride 6 or 12 miles. There is not a registration fee for this event; donations will be accepted to support our nature therapy program.  Free t-shirts are available for the first 30 participants registered! Please use this link to register: 
https://forms.office.com/Pages/ResponsePage.aspx?id=eFdy3c3awU6mz6IRVKU8_VRsEsZjftFLgizr8lwn0BpUNDM0SjY1M0Q4VVVaNkJMSUhEMUQ1SjVRUy4u 
Paint It Purple
Tuesday, October 13 is Paint It Purple. Don't forget to wear purple & show your commitment to ending intimate partner violence! Text us a pic to 276-971-6340 or send it by email to jbourne@clinchvalleycaa.org, and we will share it on our social media.  Let's turn Tazewell County PURPLE & show our support for survivors!
Seventh Annual Halloween Hustle 5K
Our Seventh Annual Halloween Hustle 5K is virtual this year!!! You can participate at your own pace, on your own time & at the location of your choice.  The $30 registration fee includes a T-shirt, mask & medal. Attached is a registration form.  Proceeds support our work to end sexual & intimate partner violence.  Sign up today.
Click Here for registration form.
Officer of the Year Award
We are currently soliciting nominations for our Second Annual Tazewell County Officer of the Year Award.  Join us in recognizing the exemplary efforts of our law enforcement officers! We appreciate your hard work and dedication to keeping our community safe.
Nominations must be received by October 16, 2020 by email to jbourne@clinchvalleycaa.org.
Click here for the qualifications for entries and submission details.
Put a Little PURPLE with Your PINK
We are selling neckties again this year!  You can purchase a necktie from any CVCA-FCS staff member or from Bliss in Tazewell.  The ties are $20. Show your support as October is both Domestic Violence & Breast Cancer Awareness MonthJ
CVCA Head Start/Early Head Start announces sponsorship of the Child and Adult Care Food Program (CACFP)
August 25, 2020
Clinch Valley Community Action Head Start/Early Head Start announces the sponsorship of the Child and Adult Care Food Program (CACFP).  The same meals will be available at no separate charge to all participants at each CACFP facility without regard to race, color, national origin, sex, disability, age, or reprisal or retaliation for prior civil rights activity in any program or activity conducted or funded by USDA. Children in households that receive TANF, SNAP, FDPIR, and/or children wo are Head Start participants are automatically eligible to receive free meal benefits.  Additionally a foster child is automatically eligible to receive free meal benefits. 
Volunteer Income Tax Assistance Program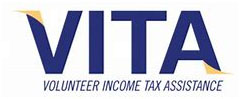 Clinch Valley Community Action participates in the Volunteer Income Tax Assistance program (VITA), which is sponsored by the Internal Revenue Service. All volunteers are IRS certified. If you live in Tazewell County or any of the surrounding communities, you may qualify for this free service. We will electronically file your Federal tax return for you. For Tazewell County residents, we will file your state return through the Office of the Commissioner of the Revenue. All other state returns will be electronically filed, when possible. We also offer preparation for other states, as well.
Project Discovery Applications
Board of Supervisors Provides CARES ACT Covid-19 Job Loss Assistance
Press Release
For Immediate Release:
Tazewell County Board of Supervisors has generously provided CARES ACT funding to Clinch Valley Community Action to assist the residents of Tazewell County who have experienced or are currently experiencing job loss due to COVID-19.  The funding can assist with electric, phone or internet.
Requirements to be eligible are as follows:
Tazewell County resident must have experienced a period of 30 days or more of unemployment between March 1, 2020 and December 31, 2020. (May be eligible even if have returned to work).
Resident must provide proof on unemployment, photo ID and utility bill.
Cannot pay electric bills to Town of Richlands.
For additional information and/or application please contact 276-988-5583 Ext 346 or 216.
Review of bids will begin on May 11; all bids are subject to Board review.  Clinch Valley Community Action reserves the right to accept or reject any or all bids.