Clinch Valley Community Action has been located in Tazewell County since 1965.  But our programs and services have extended even beyond those borders as we continue our legacy of helping people help themselves.  Our dedicated employees work diligently to ensure not only that CVCA's services are delivered, but that our community is a better place to live.  Explore our website to see what is available, but more importantly, call or visit with our people so we can help you succeed in your future.
CVCA Events and Happenings
CVCA Employment
Camp Joy Summer Camps will resume for the summer of 2022
Due to construction on the cabins, we will be holding day camps only this year.
Junior Camp ages 6-12 Week 1 June 13-16
Junior Camp ages 6-12 Week 2 June 20-13
Senior Camp ages 13-17 Week 3 June 27-30
Senior Camp ages 13-17 Week 4 July 18-22
Hours 9am to 5:00 pm Monday – Thursday
Click here for link to application
 For more information, please contact Clinch Valley Community Action at 276-988-5583, Ext 346 or www.clinchvalleycaa.org
Drug and Alcohol Screening Services
CVCA has trained staff that can provide Pre-employment, Random, Post-Accident, and Reasonable Cause screenings at your business or at our office.
Check out The Housing Choice Voucher (HCV) program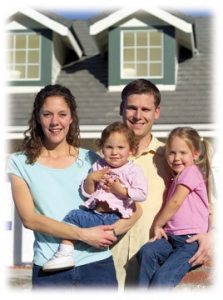 The Housing Choice Voucher (HCV) program provides decent, affordable housing to very low- to low-income individuals and families, including people with disabilities and senior citizens.
Vouchers are distributed through Virginia Housing. in partnership with local housing agency partners. Vouchers allow qualifying prospective tenants to select from a wider range of housing options, as opposed to being limited to designated housing projects. The tenant pays the landlord a percentage of their monthly income towards the rent, with the voucher subsidizing the remainder.
What families are eligible?
Prospective tenants often represent the diversity of your local community. They may be individuals, families and people with disabilities or senior citizens. They tend to be very highly-motivated renters who pay rent in a timely manner and maintain the property.
Project Discovery Applications
Applications are being taken for Project Discovery.  Access the application by clicking here.
Family Crisis Services accepting volunteers
We are looking for energetic, dependable and self-motivated individuals to serve as Volunteer Advocates!  Advocates provide support, access resources, and offer encouragement to survivors of sexual and intimate partner violence. These tasks require empathy, confidentiality, and emotional maturity.  Volunteers should also be able to handle crisis situations, display a responsible work ethic and work well in a trauma-informed, healing-centered & survivor-focused environment.
Volunteers are needed in the following areas:
ü  Shelter coverage
ü  Respond to hotline calls
ü  Provide child care in the shelter
ü  Emergency services – transportation, legal advocates, hospital/law enforcement companions
ü  Office support
ü  Assist with public awareness events & fundraisers
For more information, please contact our office at (276) 988-5583, ext. 301.
Single Family Housing Repair Loan & Grant Pilot
What does this program do?
Also known as the Section 504 Home Repair program, this provides loans to very–low–income homeowners to repair, improve, or modernize their homes or provides grants to elderly very–low–income homeowners to remove health and safety hazards.
For Additional Questions or an Application, Contact Sandra Corell at 276-988-5583, ext 348 or email at scorell@clinchvalleycaa.org
Accepting New Senior Companions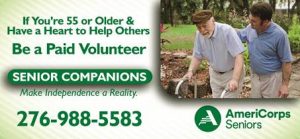 "I am needed and I help my clients stay independent in their home…where they want to stay" — This is often said by volunteer companions with the Senior Companion Program.