Clinch Valley Community Action has been located in Tazewell County since 1965.  But our programs and services have extended even beyond those borders as we continue our legacy of helping people help themselves.  Our dedicated employees work diligently to ensure not only that CVCA's services are delivered, but that our community is a better place to live.  Explore our website to see what is available, but more importantly, call or visit with our people so we can help you succeed in your future.
CVCA Events and Happenings
CVCA Employment
CVCA Head Start/Early Head Start announces sponsorship of the Child and Adult Care Food Program (CACFP)
August 25, 2020
Clinch Valley Community Action Head Start/Early Head Start announces the sponsorship of the Child and Adult Care Food Program (CACFP).  The same meals will be available at no separate charge to all participants at each CACFP facility without regard to race, color, national origin, sex, disability, age, or reprisal or retaliation for prior civil rights activity in any program or activity conducted or funded by USDA. Children in households that receive TANF, SNAP, FDPIR, and/or children wo are Head Start participants are automatically eligible to receive free meal benefits.  Additionally a foster child is automatically eligible to receive free meal benefits. 
Volunteer Income Tax Assistance Program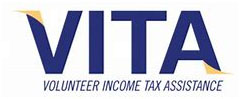 Clinch Valley Community Action participates in the Volunteer Income Tax Assistance program (VITA), which is sponsored by the Internal Revenue Service. All volunteers are IRS certified. If you live in Tazewell County or any of the surrounding communities, you may qualify for this free service. We will electronically file your Federal tax return for you. For Tazewell County residents, we will file your state return through the Office of the Commissioner of the Revenue. All other state returns will be electronically filed, when possible. We also offer preparation for other states, as well.
Project Discovery Applications
Applications are being taken for Project Discovery.  Access the application by clicking here.
Board of Supervisors Provides CARES ACT Covid-19 Job Loss Assistance
Press Release
For Immediate Release:
Tazewell County Board of Supervisors has generously provided CARES ACT funding to Clinch Valley Community Action to assist the residents of Tazewell County who have experienced or are currently experiencing job loss due to COVID-19.  The funding can assist with electric, phone or internet.
Requirements to be eligible are as follows:
Tazewell County resident must have experienced a period of 30 days or more of unemployment between March 1, 2020 and December 31, 2020. (May be eligible even if have returned to work).
Resident must provide proof on unemployment, photo ID and utility bill.
Cannot pay electric bills to Town of Richlands.
For additional information and/or application please contact 276-988-5583 Ext 346 or 216.
Review of bids will begin on May 11; all bids are subject to Board review.  Clinch Valley Community Action reserves the right to accept or reject any or all bids.