Clinch Valley Community Action has been located in Tazewell County since 1965.  But our programs and services have extended even beyond those borders as we continue our legacy of helping people help themselves.  Our dedicated employees work diligently to ensure not only that CVCA's services are delivered, but that our community is a better place to live.  Explore our website to see what is available, but more importantly, call or visit with our people so we can help you succeed in your future.
CVCA Events and Happenings
Check out The Housing Choice Voucher (HCV) program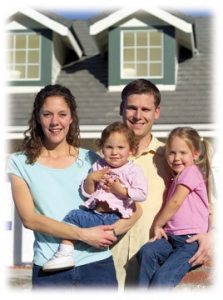 The Housing Choice Voucher (HCV) program provides decent, affordable housing to very low- to low-income individuals and families, including people with disabilities and senior citizens.
Vouchers are distributed through Virginia Housing. in partnership with local housing agency partners. Vouchers allow qualifying prospective tenants to select from a wider range of housing options, as opposed to being limited to designated housing projects. The tenant pays the landlord a percentage of their monthly income towards the rent, with the voucher subsidizing the remainder.
What families are eligible?
Prospective tenants often represent the diversity of your local community. They may be individuals, families and people with disabilities or senior citizens. They tend to be very highly-motivated renters who pay rent in a timely manner and maintain the property.
Eviction Protection
Below is a link from the U.S. Department of Health and Human Services' (HHS) Centers for Disease Control and Prevention (CDC) eviction protection declaration.  CDC Director Dr. Rochelle Walensky signed a declaration determining that the evictions of tenants could be detrimental to public health control measures to slow the spread of SARS-Cov-2, the virus that causes COVID-19.  The temporary halt in residential evictions to prevent the further spread of COVID-19 order can be found here.
https://www.consumerfinance.gov/coronavirus/mortgage-and-housing-assistance/renter-protections/cdc-eviction-protections/
Click on the Rental Prevention link under our Programs menu for further info on this subject.  Please review this information and if you require assistance please fill out the Contact Rental Prevention section at the bottom of the web page and submit or call CVCA at 276-988-5583 and ask for someone from Rental Prevention.
Drug and Alcohol Screening Services
CVCA has trained staff that can provide Pre-employment, Random, Post-Accident, and Reasonable Cause screenings at your business or at our office.
Accepting New Senior Companions
"I am needed and I help my clients stay independent in their home…where they want to stay" — This is often said by volunteer companions with the Senior Companion Program.
Single Family Housing Repair Loan & Grant Pilot
What does this program do?
Also known as the Section 504 Home Repair program, this provides loans to very–low–income homeowners to repair, improve, or modernize their homes or provides grants to elderly very–low–income homeowners to remove health and safety hazards.
For Additional Questions or an Application, Contact Sandra Corell at 276-988-5583, ext 348 or email at scorell@clinchvalleycaa.org
Board of Supervisors Provides CARES ACT Covid-19 Job Loss Assistance
Press Release
For Immediate Release:
Tazewell County Board of Supervisors has generously provided CARES ACT funding to Clinch Valley Community Action to assist the residents of Tazewell County who have experienced or are currently experiencing job loss due to COVID-19.  The funding can assist with electric, phone or internet.
Requirements to be eligible are as follows:
Tazewell County resident must have experienced a period of 30 days or more of unemployment between March 1, 2020 and December 31, 2020. (May be eligible even if have returned to work).
Resident must provide proof on unemployment, photo ID and utility bill.
Cannot pay electric bills to Town of Richlands.
For additional information and/or application please contact 276-988-5583 Ext 346 or 216.
Review of bids will begin on May 11; all bids are subject to Board review.  Clinch Valley Community Action reserves the right to accept or reject any or all bids.