Clinch Valley Community Action has been located in Tazewell County since 1965.  But our programs and services have extended even beyond those borders as we continue our legacy of helping people help themselves.  Our dedicated employees work diligently to ensure not only that CVCA's services are delivered, but that our community is a better place to live.  Explore our website to see what is available, but more importantly, call or visit with our people so we can help you succeed in your future.
CVCA Events and Happenings
April is Sexual Assault Awareness Month
Good things are happening at Clinch Valley Community Action, Inc.!  April is Sexual Assault Awareness Month, and we have several activities planned. We hope that you can join us as we support survivors, raise awareness & create change in our community.
Turn It Teal
Tuesday, April 20 is Turn It Teal. This year, we are selling T-shirts to encourage folks to wear teal and show their support of survivors & their commitment to ending sexual violence.  T-shirts are $15 for Adult sizes Small, Medium, Large, 1X, 2X, 3X.  All shirts must be prepaid & ordered by Monday, April 5.  Our staff will deliver the t-shirts between April 16-19. Please let us know if you are interested in placing an order!
HIKE for HOPE – Saturday, April 17 9:30 A.M.
On Saturday, April 17, 2021 we are hosting our Fifth Annual Hike for Hope. We are hiking Big Cedar Creek Falls in Russell County this year. Registration begins at 9:30 A.M.; and the hike begins at 10:00 A.M. There is no charge for this event, and donations support our nature therapy activities with survivors.  FREE T-shirts are available to the first 30 participants who both register AND attend the event! For more information, please use the following link: https://docs.google.com/forms/d/e/1FAIpQLSffwUTlhRC7h1xp0y-DUfFZ2H5sXtJTiKD4Tw9etDzuQuxYjg/viewform?usp=sf_link
A Walk to Remember – April 1-30; Walk anywhere, any day, any time
Over the past four years, Walk a Mile in Her Shoes® raised $40,000 for services in Tazewell County & Russell County. In 2020, folks shared with us that they believed the event should be more inclusive – that the event should not just be for men. This year, we have changed the name of the event and opened participation to anyone. So, no more high heels; just walking to honor, celebrate, recognize & remember those who have experienced sexual and intimate partner violence!
Each participant is asked to raise $100 by April 30, 2021.  If participants would like to raise more than $100, that's great! Have some fun with it…wear a costume, dress like your favorite Super Hero, wear your team colors, walk with other survivors…get creative! It's all in good fun…the purpose is to raise awareness about these issues and our services!!! This is a family-friendly event, and we want everyone to feel welcome and respectedJ Our goal is to have you to Walk, showing your commitment to eliminating violence and to creating happy, healthy and safe relationships!
The best part about A Walk to Remember is that you can walk any time, any day, anywhere in April 2021! Please select a personally significant distance to show your commitment to a violence-free community. We have four awards this year: Most Miles Walked, Fastest Mile, Most Money Raised, and a Walk in Spirit Award.
If you are interested in participating in A Walk to Remember please contact Jennifer Bourne at 276-988-5583 or jbourne@clinchvalleycaa.org.
Designer Purse Bingo
On Friday, April 30 we are hosting our Second Annual Designer Purse Bingo at the Russell County Conference Center in Lebanon.  Doors open at 5:00 P.M. and games begin at 6:00 P.M. Packets are available in advance or at the door; please see the attached flyer for more details or check out our Facebook event page, CVCA FCS Designer Purse Bingo.
Monthly Donations  
Each month, we ask folks to donate items for the shelter. The designated item for April is shampoo.  Donated items can be brought to our Main Office on Friday, April 30 from 10:00 A.M.- 12:00 P.M. Thank you for your generosity & support!
Eviction Protection
Below is a link from the U.S. Department of Health and Human Services' (HHS) Centers for Disease Control and Prevention (CDC) eviction protection declaration.  CDC Director Dr. Rochelle Walensky signed a declaration determining that the evictions of tenants could be detrimental to public health control measures to slow the spread of SARS-Cov-2, the virus that causes COVID-19.  The temporary halt in residential evictions to prevent the further spread of COVID-19 order can be found here.
https://www.consumerfinance.gov/coronavirus/mortgage-and-housing-assistance/renter-protections/cdc-eviction-protections/
Click on the Rental Prevention link under our Programs menu for further info on this subject.  Please review this information and if you require assistance please fill out the Contact Rental Prevention section at the bottom of the web page and submit or call CVCA at 276-988-5583 and ask for someone from Rental Prevention.
Housing Choice Voucher Program - Notice of Public Hearing
Notice of Public Hearing
NOTICE IS HEREBY GIVEN, as required by the U.S. Department of Housing and Urban Development that Clinch Valley Community Action (CVCA) and Virginia Housing will hold a public hearing to solicit comments on revisions to the Housing Choice Voucher Program waiting list admissions process for CVCA.
The public hearing will be conducted virtually on Friday, May 7, 2021, at 1:00 p.m. To obtain the weblink to the public hearing, please send an email to scorell@clinchvalleycaa.org or diana.crosswhite@virginiahousing.com by 12:00 p.m. on May 6, 2021.
Information relevant to the hearing is available for review by the public by emailing scorell@clinchvalleycaa.org.
Written comments may be submitted prior to the public hearing by mail to the attention of: Sandra Corell, Clinch Valley Community Action, PO Box 188, North Tazewell, VA 24630. Written comments not presented at the public hearing must be received at the address above by Wednesday, May 5, 2021.
Clinch Valley Community Action and Virginia Housing do not discriminate on the basis of race, color, religion, sex, age, national origin or disability.
CVCA Headstart Pre-Application Request
[]
keyboard_arrow_leftPrevious
Nextkeyboard_arrow_right
Drug and Alcohol Screening Services
CVCA has trained staff that can provide Pre-employment, Random, Post-Accident, and Reasonable Cause screenings at your business or at our office.
Accepting New Senior Companions
"I am needed and I help my clients stay independent in their home…where they want to stay" — This is often said by volunteer companions with the Senior Companion Program.
Single Family Housing Repair Loan & Grant Pilot
What does this program do?
Also known as the Section 504 Home Repair program, this provides loans to very–low–income homeowners to repair, improve, or modernize their homes or provides grants to elderly very–low–income homeowners to remove health and safety hazards.
For Additional Questions or an Application, Contact Sandra Corell at 276-988-5583, ext 348 or email at scorell@clinchvalleycaa.org
CVCA Employment
CVCA Head Start accepting bids for paving Richlands Center
The Clinch Valley Community Action Head Start program will be accepting bids for the repair and repaving of the parking area at its Richlands Head Start Center.  Bids should include the removal of old, damaged asphalt, as needed, with excavation no deeper than 2 inches into underlying soil, repair of damaged area, repair of drain in asphalt, and installation of at least two inches of compacted asphalt cap.  Contractor must have underground utilities marked prior to beginning project.  For additional information contact Robin Boyd at 276-988-5583 x249. 
Federal funds will be used for this project; contractor must comply with Davis Bacon Act regulations.  Insurance and license documentation must be provided.  Minority and female owned businesses are encouraged to bid.  Please submit bids marked RICHLANDS PAVING to Robin Boyd, Head Start Director; 1379 Tazewell Avenue; North Tazewell, VA 24630 or fax 276-988-4041 or email to rboyd@clinchvalleycaa.org .  Deadline will be 12:00 PM Wednesday, April 28, 2021; review of bids will begin at this time. Clinch Valley Community Action reserves the right to accept or reject any and all bids. 
CVCA Head Start/Early Head Start announces sponsorship of the Child and Adult Care Food Program (CACFP)
August 25, 2020
Clinch Valley Community Action Head Start/Early Head Start announces the sponsorship of the Child and Adult Care Food Program (CACFP).  The same meals will be available at no separate charge to all participants at each CACFP facility without regard to race, color, national origin, sex, disability, age, or reprisal or retaliation for prior civil rights activity in any program or activity conducted or funded by USDA. Children in households that receive TANF, SNAP, FDPIR, and/or children wo are Head Start participants are automatically eligible to receive free meal benefits.  Additionally a foster child is automatically eligible to receive free meal benefits. 
Volunteer Income Tax Assistance Program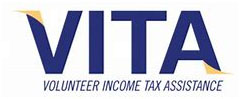 Clinch Valley Community Action participates in the Volunteer Income Tax Assistance program (VITA), which is sponsored by the Internal Revenue Service. All volunteers are IRS certified. If you live in Tazewell County or any of the surrounding communities, you may qualify for this free service. We will electronically file your Federal tax return for you. For Tazewell County residents, we will file your state return through the Office of the Commissioner of the Revenue. All other state returns will be electronically filed, when possible. We also offer preparation for other states, as well.
Project Discovery Applications
Applications are being taken for Project Discovery.  Access the application by clicking here.
Board of Supervisors Provides CARES ACT Covid-19 Job Loss Assistance
Press Release
For Immediate Release:
Tazewell County Board of Supervisors has generously provided CARES ACT funding to Clinch Valley Community Action to assist the residents of Tazewell County who have experienced or are currently experiencing job loss due to COVID-19.  The funding can assist with electric, phone or internet.
Requirements to be eligible are as follows:
Tazewell County resident must have experienced a period of 30 days or more of unemployment between March 1, 2020 and December 31, 2020. (May be eligible even if have returned to work).
Resident must provide proof on unemployment, photo ID and utility bill.
Cannot pay electric bills to Town of Richlands.
For additional information and/or application please contact 276-988-5583 Ext 346 or 216.
Review of bids will begin on May 11; all bids are subject to Board review.  Clinch Valley Community Action reserves the right to accept or reject any or all bids.