Clinch Valley Community Action has been located in Tazewell County since 1965.  But our programs and services have extended even beyond those borders as we continue our legacy of helping people help themselves.  Our dedicated employees work diligently to ensure not only that CVCA's services are delivered, but that our community is a better place to live.  Explore our website to see what is available, but more importantly, call or visit with our people so we can help you succeed in your future.
Charles Viney honored in the AECP Energy Conversation May monthly Weatherization Newsletter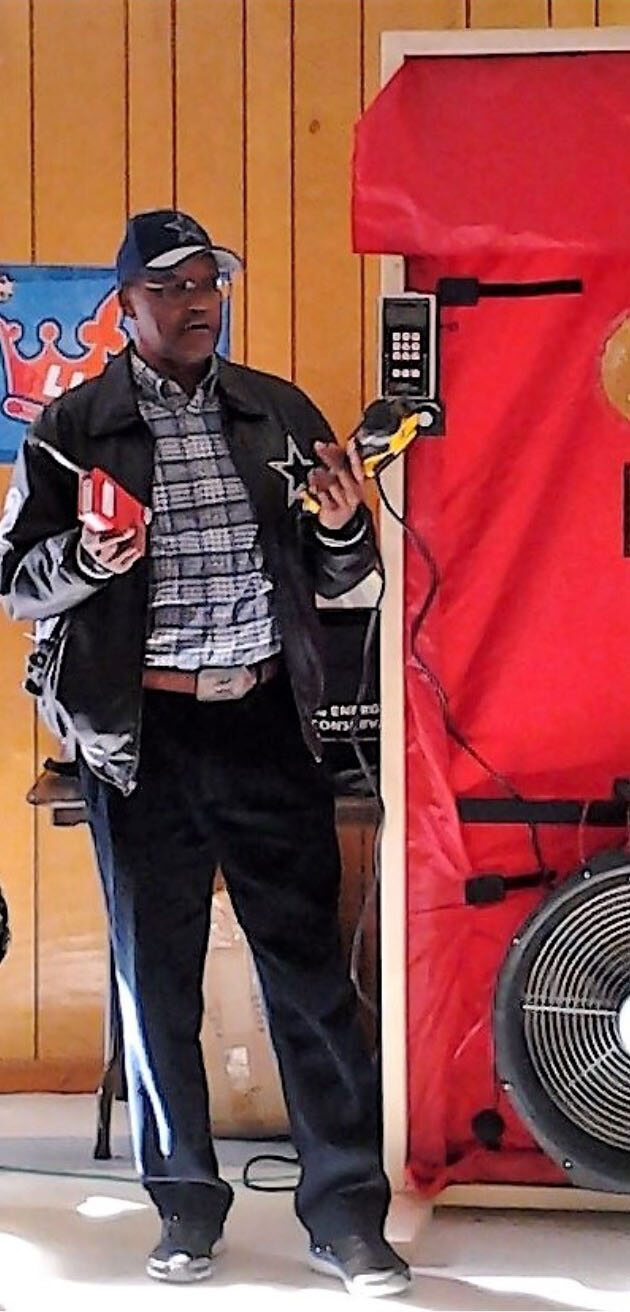 CHARLES VINEY Clinch Valley CAA, Energy Auditor
Charles began his career at Clinch Valley Community Action (CVCA) as a crew technician and just after his first year he became the crew supervisor on March 19, 2009. Soon after on May 18, 2009 he became the estimator inspector which eventually led to him becoming the energy auditor on March 01, 2013 and he currently holds that title today. Beyond this Charles has many things he has accomplished over his career including the following: CPR/First Aid, Lead Safety, Weatherization Tech Fundamentals, Renovator, Weatherization Fundamentals, Energy Auditor, Heating System Fundamentals, Asbestos O & M Worker Initial HVAX Sizing, ASHRAE 62.2, BPI Building Analyst, NEAT/MHEA Energy Auditor, OSHA, Retrofit Installer Technician, Quality Control Inspector, Manufactured Housing Fundamental, BPI Infiltration & Duct Leakage Certification, HVAC Fundamentals, and his Residential Building Energy Analyst License.
Though all these accomplishments are vast his greatest asset is being supportive, caring, resourceful and always willing and happy to offer services wherever they are needed no matter how daunting they may seem. Charles is fondly known as the go-to person when a task needs to be completed. His performance levels are always a step above and beyond what is expected of him or what is job entitles. Over the past fifteen years we have known Charles to be a fantastic teammate, always cheerful and exceptional in all he does. Through many leadership and employee changes throughout his career he has exemplified our agency mission and his knowledge and skills are what sets him apart from the rest. His quick wit, attention to detail, loyalty, high work ethic, and enthusiastic work performance are all the endearing qualities that make him a very valuable member of the Clinch Valley Weatherization staff.
Submitted by Sandra Corell, CVCA Housing Director
Click Here for a link to the newsletter.
Celebrating Community Action Month