From the Board
David T. Larimer, II,

Chairperson

 Ryan Dorkoski

Adrianna Culbertson

Brian Beck,

Vice Chairperson

 Melanie Lashinsky

David Anderson

Pam Irvin,

Secretary

Laurann Brown

Jim Boyd

Mandy Barrett,

Treasurer

Caleb Perkins

Ralph E. Mullins

 

Chris Plaster

Curtis Gillespie

 

Argentina Lebretton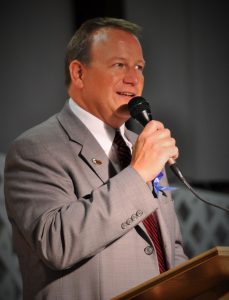 I am very excited and honored about having the opportunity to serve as Chairperson of the Board of Directors for Clinch Valley Community Action. I truly believe in the Mission of this corporation, and I have seen how it helps individuals. CVCA is all about helping people help themselves and working closely with a cross section of the community to improve the conditions and barriers that contribute to a poor quality of life.
Childcare for many working families in Tazewell County is not only sometimes unaffordable but also unavailable, yet quality childcare is essential to the physical, social and emotional health of children. Studies have proven that poor nutrition and health care, low family income, prevalent family disorganization, lack of jobs and lack of education all contribute to the condition of poverty. The importance of school-age care should not be ignored. There is a correlation between poverty, crime and drugs. Nearly one-third of Tazewell County's adult population has less than a ninth grade education. Individuals and families need assistance with job training and education to secure a living wage.
There are numerous risk factors that contribute to poverty. There is much still to be done in Tazewell County. According to a 2000 Bureau of the Census, 19% still remain in poverty in Tazewell County. One individual, one Agency or one County cannot solve the causes of poverty. But by pooling federal, state and local resources, we will continue to chip away at the problem.
Our Board of Directors has initiated some very major steps toward this end. With the cooperation of the public schools and the Department of Social Services, before and after school child care is a reality. We have purchased a Safe House for victims of domestic violence and sexual assault. We continue to operate quality employment and training programs, volunteer services, emergency services and a variety of education, ex-offender and energy programs. And finally, we have purchased, renovated and are occupying a new office and warehouse facility that will allow CVCA to expand even further its level of services to the community.
On behalf of the Board of Directors, I am proud of our past accomplishments and look forward to many more in the days ahead.
Sincerely,
David T. Larimer, II, Chairperson